A Tale of Two Fashions
For our first post on the Looklike blog, we take a look at two recent runway showings: Louis Vutton and Dior's Resort 2016 collection.
Louis Vuitton Resort 2016
Ghesquière has fun in Hollywood
Seeing the Resort 2016 collection from Louis Vuitton for the first time, one characteristic immediately struck me: contrast. Not through color, as contrast is typically associated with, but through texture. A little background on the collection first — Nicolas Ghesquière was inspired by the architecturally striking Bob Hope Estate, stating he loved "the idea of sweet and hard at the same time." Sweet and hard, an idea seen in every piece of his collection, was applied frequently to maxi skirts, constructed loosely fitting with a fluid sweeping movement, and tops fashioned entirely out of leather, or leather straps and accents to give them a structured, rigid look — contrast.
What We Like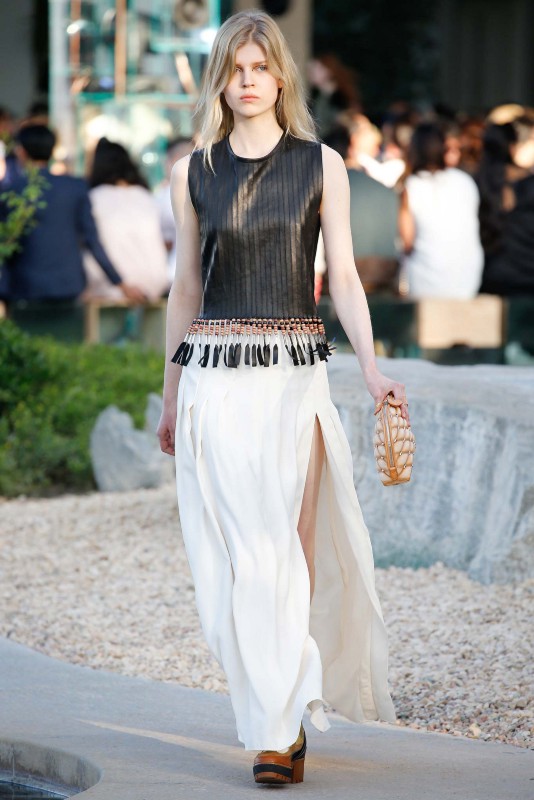 The ensemble shown, while reminiscent of Coachella, fully embodies the idea of "sweet and hard." A leather top adorned with tassels at the hem perfectly blends with the "sweet" movement of the white skirt.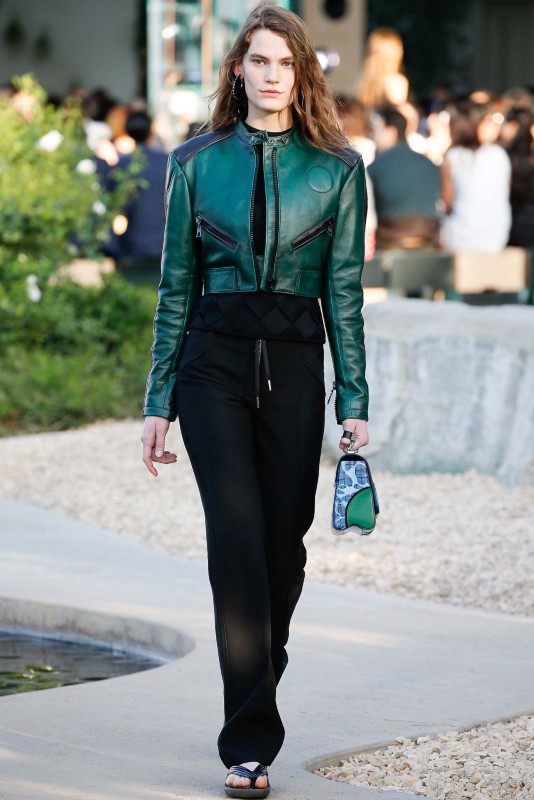 In this look Ghesquière exhibits Louis Vuitton's leather-working prowess in a masterfully constructed jacket paired with a fluid black pant.
Dior Resort 2016
Raf Simons bathes in the French Sun
Dior's 2016 resort collection was shown at Palais Bulles (Palace of Bubbles), which even today is a sterling example of futuristic, playful design. The clothing reflects Palais Bulles's nature, yet harkens to the essence of Dior. The ideals of the "New Look Collection" are certainly on display here, with many pieces sporting a nipped-in waist, and the return of the classic Bar jacket was yet another ode to antiquity. Yet, the variety of material choices for the collection, from sharp leather dresses to tweed coats, makes this collection something to be expected on Raf Simons.
What we Like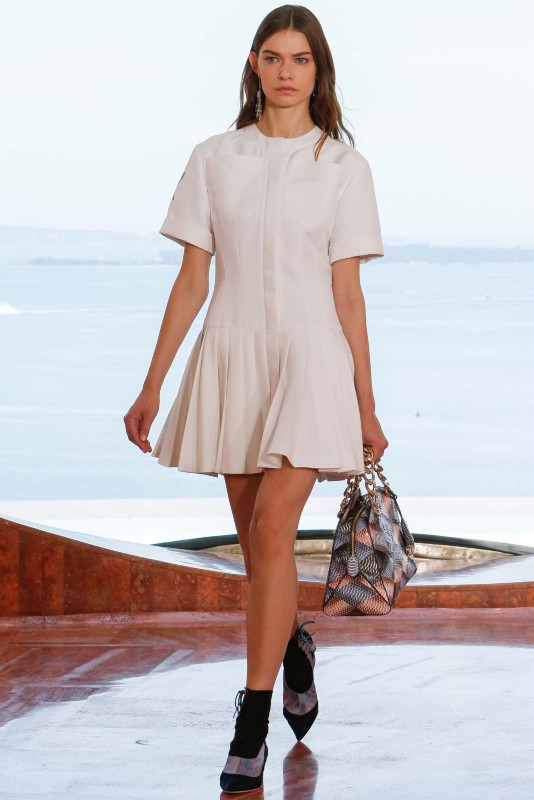 Besides skirt length, a piece like this could be in a Dior collection from the 1950's, to today. Nipped waist, simple frills, timeless.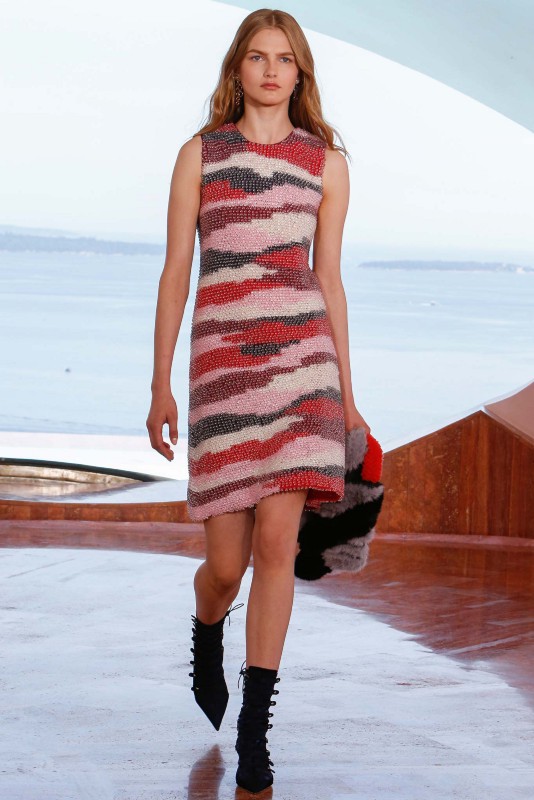 This knitted dress calls to the sands of Southern France, which was an inspiration for the collection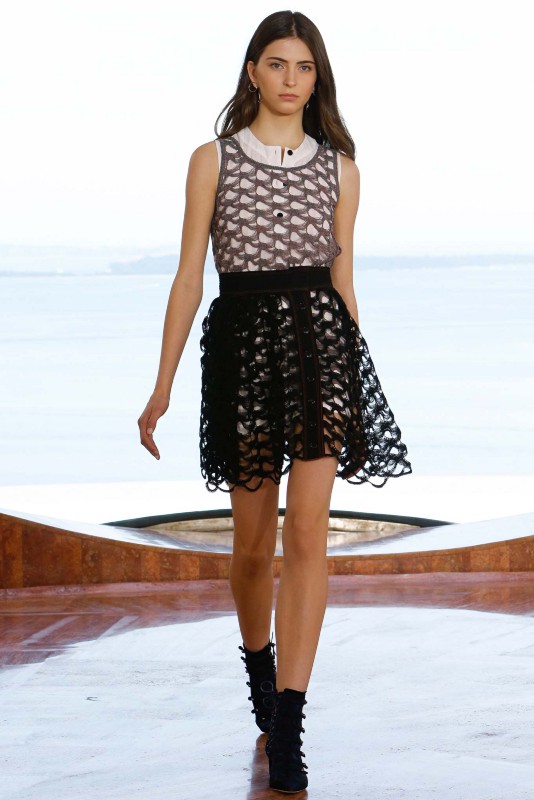 The fully knitted look speaks to the level of precision of the collection, yet stands out for the lack of excess elements.
In a comparison of two of anything, there a clamoring for better. A winner. A definitve to take away. Both of us preferred Dior, yet, both collections were strong showing, highlighting both the elements that make each house iconic and the designers that currently steers each house's creative whim. Thus, to say Dior was a winner would be an injustice, for it would degrade from the overall beauty of both collections.
This article was originally written by Peter Mowery and appeared on Medium on May 18, 2015. You can read the rest of the article on Medium.